I am thirty-one years old.
For Better or For Worse
has been running for twenty-nine years. It was one of the first comic strips I read (along with
Calvin & Hobbes
and
Garfield
) and today it is ending--at least as we know it. It has never been hilarious in vain the of
C & H
or cooky like
Far Side
. FBoFW is a gentle humor that guided us through the lives of the Pattersons. All the characters I've wondered about, and grew up beside are just . . . over.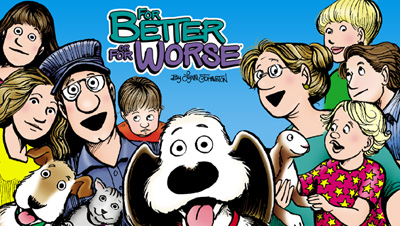 Is it stupid to be sad about loosing my daily ties with Canada?
I think I have connection problems. I cried--literally cried--when Mr. Rogers died. I love him.
Thank goodness for re-runs and re-prints!