Yesterday, after expelling the steam that had been building up in my system for a while, I felt better, but still a little hopped up. It was a cold and sunny March day, here in the high mountain desert. I went outside with my clippers and set to work. After pruning my apple trees, I then set to work on my flower beds. The soil is still mostly frozen so I couldn't do anything with the actual dirt. I have a few perennials that I don't cut back until spring because I like the texture that they give to the winter garden. I tackled those, cleared dead leaves, and picked up blown-in garbage. The wind whipped my hair around and flushed my cheeks. I breathed deeply the fresh, green air. I counted the tips of the tulips, windflower, crocus, daffodils and other promises pushing their way up, despite the cold, the deadening frost.
I was outside for about an hour and felt rejuvenated and determined, not unlike the hardy bulbs, to fight and push against things that discourage my growth. We the People, right? WE.
I love gardening. It organizes my mind and soothes my soul.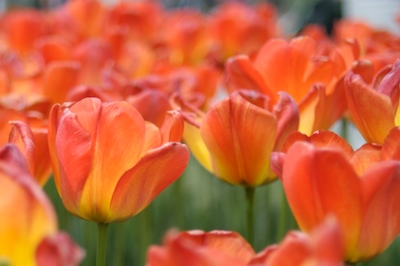 But, based on the comments to my last post, this discussion is not over.