My niece's wedding is coming up. I have been looking for an excuse to buy a new dress for myself, so I'm going for it. Here is the problem. I have very specific parameters. They are 1) The dress has to cover my shoulders and reach my knees. 2) It can't be too tight and the neckline can't plunge. 3) It needs to work for an evening wedding or church depending on the accessories. 4) It can't have an empire waist because there are very few women who do not look pregnant in an empire waist; and no one wants to look pregnant when they are not. 5) I need to land that balance of not looking too old and not trying to look like I raided my daughter's closet. 6) Even though my budget is low, I don't want the dress to look cheap.
My body has also changed since my own wedding. Basically, though my weight hasn't changed, there isn't much of a figure left. My top and bottom are flat and my belly is . . . well, soft. My legs and arms have faired the continual maternity fairly well. Armed with way too much information, VOTE:
A modern version of June Cleaver. (I'd probably down-size the bow.)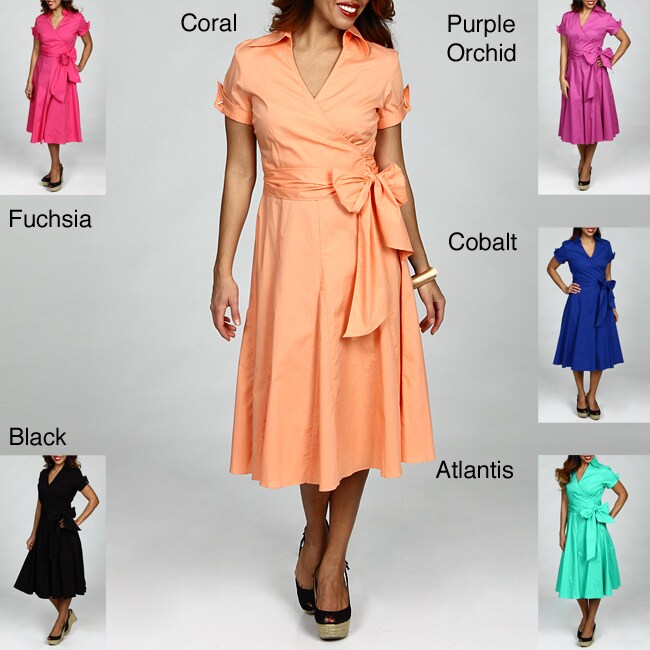 Houndstooth that is fun and sophisticated. (Too Mondo?)
Pretty velvet. (The waist might be a little high??)
Wintery tweed.
Basic black. (I like the touch of feminine on the collar, but does it look polyester?)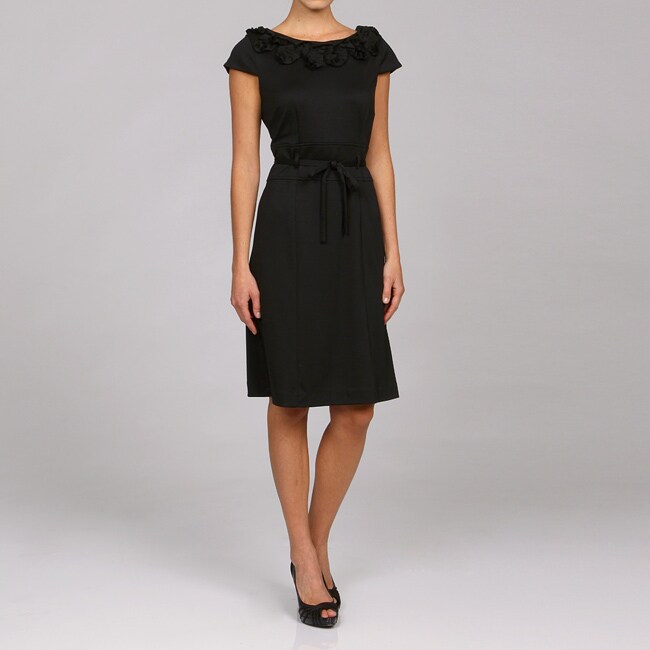 Gorgeous green with a little shimmer. (Beautiful for evening, but could I wear this anywhere else?)