Our family is not crazy-involved in every sport/instrument/educational lesson available. In fact, we try to be a little crazy-selective. Even with that, with the amount of people roaming the halls of my home, it is to be expected that we have an active schedule of outside-the-home opportunities for growth. Since our house sold, there has not been three days together when we could slip up to our new (old) homeland to look for houses. We have signed a contract with a house completely over the internet. We looked at pictures, had family look with their eyes and ears, read documents, signed, scanned and emails other documents back and still haven't even met Polly, our real estate agent. (I chose Polly, incidentally, because of her name. There were a few realtors with whom I was communicating and it came to the point where I had to pick one. I liked Polly's name the best.)
It finally got to the point where we just HAD to see the house. An inspection report wouldn't cut it; because of the condition of the house, Justin and I both felt like we need to be with the inspector when he exploring the place. This weekend, a couple of children will miss a couple of classes, but it had to be done. Right after their classes ended last night, we piled into the cars (it was cheaper to rent round trip than it was to rent it just one way!) and started our journey.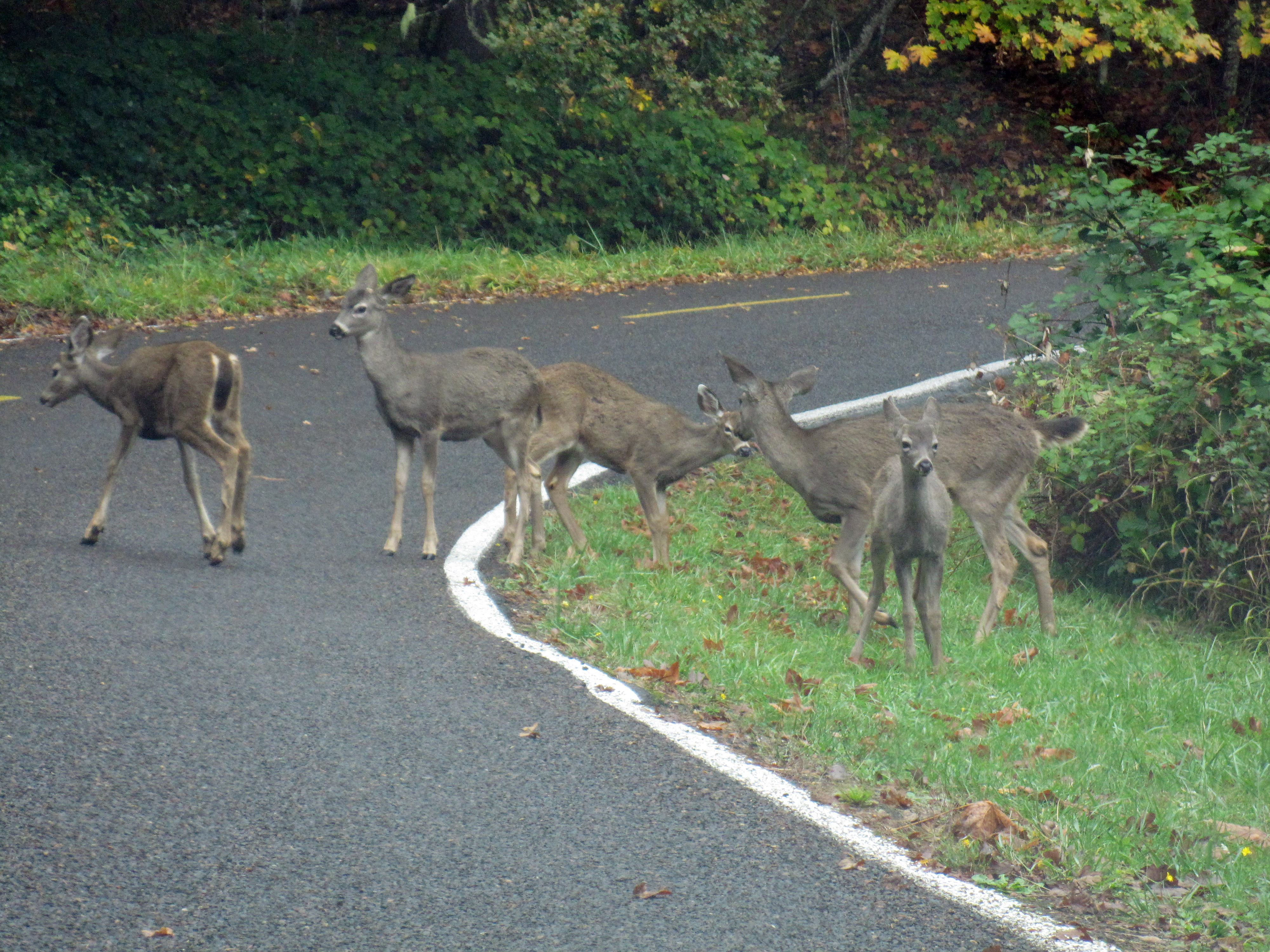 The drive starts in the high mountain desert and goes north, over several mountain passes and, apparently, a lot of deer range land. Starting at 6 pm doesn't give you much daylight so we were driving through some of the most twisted, treed, deered roadways at night. The bloody patches along the 80 mile-per-hour freeway don't lend much confidence either, but we made it (though we never got past 65 for the last three hours of the journey because of the herds of hoofed onlookers). Barely, I'm sure.
Even though my eyes were blurred and my head was foggy with sleep when we got up here, I was sorely tempted to drive by our haunted house. We didn't so I'll see it for the first time today.
I'll let you know how that goes.