Between ballet, graduation and our graduation celebration trip, our family will be spending a lot of time eating away from the kitchen this spring. It would be easy to try a new fast food place three times a day, every day, but is that what we want? "Not I," said the Little Red Hen. Don't get me wrong, I enjoy a good burger just as much as the next guy, but I'd rather it be a treat than a way of life. Because we will be demanding a lot of our bodies--especially the dancer--I want to make sure we are putting things in them that will give us strength and energy instead of sapping it away. In other words, I don't want our diet to make us tired. Plus, it is expensive for seven people to eat out that much! How to do this
without
pots and pans and a stocked spice cabinet?
Well, at least not all of the time!
Many of our hotels will have a microwave in the room and a coffee pot which I can use to boil water. If I am careful, I think we can eat pretty well as we travel. However, being one who doesn't use the microwave for much more than re-heating, I started to study.
My anticipated kitchen, plus a cutting board, knife and glass bowl with a lid.
Here we are on the cusp of travel season (okay, we aren't really on the cusp, but it makes February feel so much less dreary if I think the tulips are just around the corner) and I know many people are planning vacations. There is also a fair number of people who eat from the microwave every day on their lunch break. This isn't an article for Eat Raw magazine, but it is definitely better than fast food. Plus, it is all food my family will eat. Maybe my research can give you new ideas.
Vegetables/ Sides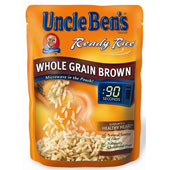 Sweet Potatoes
Acorn Squash--actually it is easy to steam pretty much all vegetables
Green salad "kits", fruit salad, and other "no cook" salads
Potatoes (to make a meal of it, add chili)
There are some boxed sides that aren't too unhealthy such as stuffing and rice.
Cold vegetables with (limited) Ranch
Main Entree
Rotisserie Chicken (chicken salad or just the meat)
Those BBQ pulled pork buckets for sandwiches
Chicken salad (using the rotisserie or canned chicken)
Sandwiches with whole grain breads, turkey and veggies
Hot Ham and Swiss
Soup
Quesadillas and wraps
Breakfast
Oatmeal
Yogurt with Granola and berries
Bagels and Cream Cheese
Egg McMuffin
Snacks
Hummus and fresh vegetables
Fruit, both fresh and dried
Nuts
Tomato with basil, mozzarella and balsamic vinegar
Tortilla with cream cheese and smoked salmon
Popcorn
Cocoa
I'm sure we'll have our fair share of Fig Newtons and Pringles, but if we keep those things as treats and not as meals, we'll be doing pretty good.
What other healthy on-the-road food ideas to you have?