On Tuesday of Holy Week, Christ did a lot of teaching. He taught many parables about being prepared and gaining a testimony. I've decided to narrow it down to just one--one that I think is pivotal:
The Parable of the Ten Virgins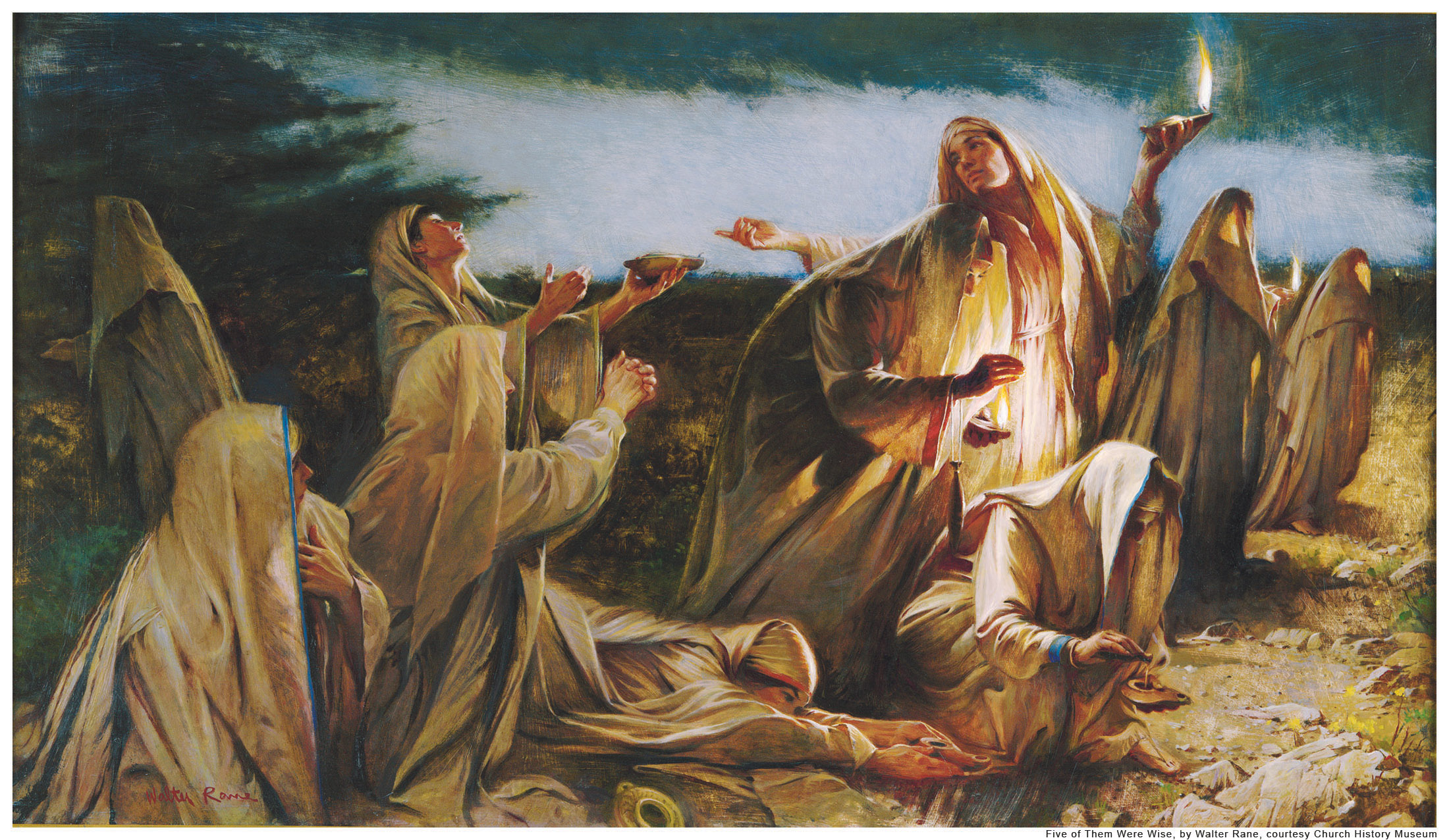 One point of this parable is that we must gain our own testimony; it is not something one can give to another. I know, because I would do anything to give my testimony to some people in my life. It is not possible. They have to fill their lamps one drop at a time, on their own.
"The foolish asked the others to share their oil, but spiritual preparedness cannot be shared in an instant. The wise had to go, else the bridegroom would have gone unwelcomed. They needed all their oil for themselves; they could not save the foolish. The responsibility was each for himself.
"This was not selfishness or unkindness. The kind of oil that is needed to illuminate the way and light up the darkness is not shareable. How can one share obedience to the principle of tithing; a mind at peace from righteous living; an accumulation of knowledge? How can one share faith or testimony? How can one share attitudes or chastity, or the experience of a mission? How can one share temple privileges? Each must obtain that kind of oil for himself." Spencer W. Kimball, Faith Precedes the Miracle
After the video, we will sing I Know that My Redeemer Lives.
Today is the day to testify and to encourage our children to gain an understanding of their own.