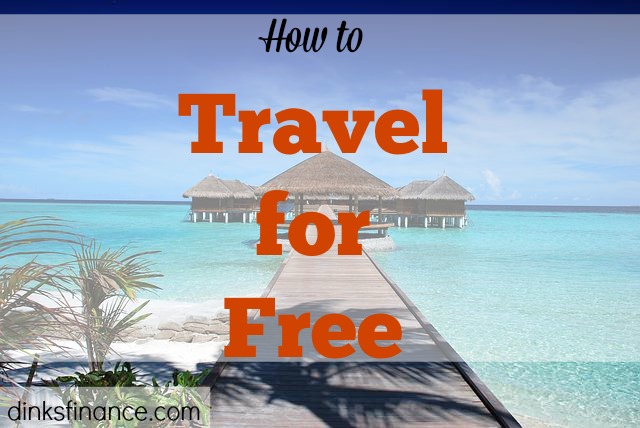 For years, I have read articles about people who "travel for free" using points on credit cards. These people are like the extreme couponers of the world. They use incredible skill, timing and TIME to use, flip, switch, and negotiate their credit cards (and, frankly, entire financial lives) building up points for free flights, hotel rooms and other travel perks.
These travelers are amazing! I have wondered at their bewildering math skills and get-the-deal timing. But, as much as I appreciate what they do, I've never undertaken this unfamiliar venture. Having that kind of credit card confusion flies in the face of our debt-free desires and freaks me out!
Sometimes life chooses paths for you.
A new baby, in our case, is making us take a step back from previous plans to pursue new opportunities. In the last few days, we've decided to have our baby in a place that doesn't allow for payments. In the end, it is still much cheaper than the first option, but we need to be paid in full by the 36th week. I am already 34 weeks along. Where does one come up with thousands of dollars in two weeks' time?
Credit cards.
I'm sorry to say it. I really am. In fact, it kind of makes me sick to say it, but that is where we are right now. (And Justin isn't going to get a new car for a few more months--per his insistence. What a guy, huh?!)
A dozen years ago, I made a life plan for our family. I plugged in a few vacations that I thought were essential (
like our post-graduate Disney + trip
), if there were any way to make it work. When I figured that chart, all those years ago, I put a Church History tour on for this year. This is essentially a tour of some of the sites where the
gospel of Jesus Christ was restored to mankind
and where the church grew from infancy, through both turmoil and peace. Our oldest child will be leaving the nest soon and it is a trip that I really, really, really want to take before he goes. We've set aside vacation time in October and have otherwise been praying and searching for ways to make it happen.
Credit cards!
To be more specific, I'm going to use the rewards card to finance the birth of the baby. Then, I'll focus other purchases on that card for the next six months to do as much as I can to have our hotel rooms provided by points. Voila!
I honestly don't know if I'm up to this task, but I really feel like it is an answer to prayer. Let's hope I have the restraint to not put us in bankruptcy! Augh!! Here's to crazy!